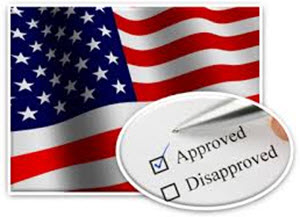 A VA loan is a mortgage loan guaranteed by the United States Department of Veteran Affairs (VA). It is available to eligible United States military veterans, and in some cases also to their spouses.
The loan is usually not issued by the United States Department of Veteran Affairs, but by qualified private lenders. It is however possible for the VA to make direct loans in certain areas to qualifying borrowers that need a loan to purchase, construct or improve/repair/alter a home or farm residence.
The main idea behind the VA mortgage loans is to make it possible for United States military veterans to obtain a mortgage in situation where they can not obtain private financing or where private financing would be prohibitively costly. With a VA mortgage loan, it is possible to purchase a home without any down payment.
The home loan program for veterans was established in 1944 as a part of the GI Bill of Rights for returning World War II Veterans. In October 2012, the Department of Veterans Affairs announced that they had guaranteed 20 million home loans. Home loan #20 million was a mortgage loan for a home in Woodbridge, Virginia. The home was purchased by the surviving spouse of an Iraq Veteran (the veteran had died in 2010).
Receive up to 103.3 percent financing
With a VA loan, a qualifying veteran may receive 103.3 percent financing without private mortgage insurance. The 103.3 percent is calculated based on purchase price or reasonable value, which ever is less. There is also a cap on how large a VA insured loan can be, but this cap will vary by county to reflect the varying house prices of different areas.
The borrower must pay a funding fee of up to 3.3 percent of the loan amount to VA, but it is possible to receive financing for this fee. Also, a veteran that receives a minimum of 10% VA disability compensation is exempt from the funding fee.
Closing costs can not be included in the loan. Examples of closing costs are appraisal, survey costs, title search, title insurance, hazard insurance, credit report, recording fees and transfer tax.
Applying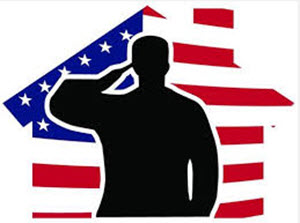 Use the standardized loan application form 1003 issued by Fannie Mae (the Freddie Mac Form 65). Include copies of your W2 statements for the past two years (to prove your gross household income), copies of your two most recent pay stubs, your DD214 or Certificate of Guarantee, and documentation of other assets (such as saving accounts, trust funds, investments, etc). If you are self-employed, two years of consecutive tax returns should also be included the application.
To knowingly make any false statement on a VA loan application is a federal crime. It is punishable by fine or imprisonment under the provisions of Title 18, United States Code, Section 1001, et seq.
History
In 1944, the United States Congress passed the Servicemen's Readjustment Act. This included a wide range of provisions for qualifying veterans. One of these provisions was the VA loan guarantee program, intended to make it easier for returning veterans to become homeowners.
The Veterans Housing Act of 1970 removed all termination dates for applying for VA-guaranteed mortgage loans.
The Veterans Housing Act of 1970 made it possible to obtain a VA-guaranteed mortgage loan for a mobile home.
The Veterans Housing Benefits Improvement Act of 1978 was another important milestone that expanded the benefits for qualifying veterans.
The Veterans Home Loan Program Amendments of 1992 expanded to program to include Reservists and National Guard personnel who has served honorably for a minimum of six years.