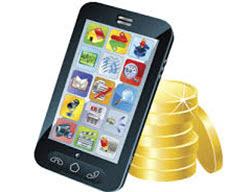 SMS loans, also known as mobile loans or text message loans, are loans that you apply for by sending an SMS to the lender. SMS loans have become very common in Scandinavia and Finland during recent years, while still struggling to catch on in other parts of the world. A part of the reason that SMS loans have become so popular in Scandinavia is the many websites like smslanakuten.se that heavily promotes SMS loans to people who need money quickly.
SMS loans are typically short-term loans that are processed quickly. When they first appeared on the market, your request for a loan could be granted or denied within a few minutes, and the money would be deposited into your account right away if the application was approved. The time between sending your SMS to the lender and having the money accessible in your bank account could be less than15 minutes.
Today, harsh criticism from consumer organizations and the threat of a stricter legal framework for SMS loans have caused a majority of the Scandinavian and Finnish SMS loan companies to force their applicants to wait longer (often until the next bank day) before any money is deposited into the bank account once a loan application has been approved.
How much can I borrow?
SMS loans are typically small loans. They are processed quickly (and often quite automatically) and there isn't much time for the lender to make any detailed research into the borrower's financial situation. Because of this, few lenders are interested in offering large loans. The ceiling is often somewhere around the equivalent of €1000. This is true even for borrowers with a spotless credit record and a high monthly income.
When must I pay back my SMS loan?
SMS loans are usually short-term loans that must be paid back in full, including fees and interest, within a few weeks. Being allowed to gradually pay off an SMS loan over the course of several months is unusual, unless you make a special arrangement with the lender.
Costs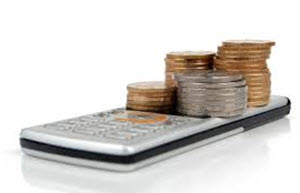 SMS loans are often marketed as interest free or low interest loans. While it is true that many SMS loans do come with a low or no interest rate, the fine print will often show you that there is a substantial fixed-fee attached to the loan, such as an administration fee or processing fee.
Also, if you do not pay back your SMS loan on time, the interest rate will often skyrocket and there may also be additional fixed-fees to pay, such as late fees and collector agency fees.
For the lender, having a low or no interest rate is a good idea, since it makes the loan seem more beneficial to prospective borrowers. Having a high interest rate would make the loan look less appealing, and wouldn't yield much money anyway due to the short-term nature of SMS loans. A loan with a 20% annual interest rate doesn't give the lender much money in interest payments when the loan is small and paid back within two weeks. It is better for the lender to have high fixed-amount fees.
Examples of fixed fees that may be charged on SMS loans are application fee, administration fee and late fees (when applicable).
SMS loans without any mobile phone
There are websites online where you can apply for a small short-term loan and receive a quick approval / denial. Even though this is not an SMS loan per say since no text messages are involved, they are often called SMS loans anyway in everyday speech since they are so similar to SMS loans. They are small, short-term loans that are processed quickly and come with substantial fees and interest rates.